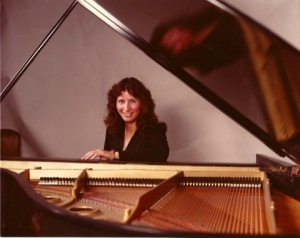 Dr. Robin Rysavy
About the artist:
Robin Rysavy began studying piano at the age of three and gave her first public performance at the age of five.  Her studies continued with Dr. Walter Cook who, at the time, was the Chairman of the Piano Department at the University of Missouri at Kansas City.
Dr. Rysavy received a Bachelor of Music degree from Southwest Baptist Univeristy (triple concentration in piano, voice and flute), a Master of Arts Degree in Piano Performance from the City University of New York, Queens College (Aaron Copland School of Music), and a Doctorate of Music degree in Piano Performance from the University of Missouri at Kansas City.  In addition, Dr. Rysavy has a teaching certificate for vocal and instrumental music, kindergarten through 12th grade.
Dr. Rysavy began teaching private piano at the age of 12 and continues to teach in her private studio and at the University of Missouri at Kansas City,Conservatory of Music and Dance.  She has taught piano at Rockhurst University.  Dr. Rysavy has also served as the Music Director of Bellerose Baptist Church in New York, and has played recitals and given lecture recitals at Aston Magna (1993), Rice University, and at other universities across the country.
Dr. Rysavy is a member of the Piano Technicians Guild and has extensively researched the historical temperaments as applied to performance practice for music written prior to 1900.  It is only through the historical temperaments that the characters imputed to the keys can be heard and applied to musical interpretation of piano music written prior to 1900.  Dr. Rysavy tunes her own Steinway A to a Victorian Well-Temperament.  Dr. Rysavy is in the process of recording pieces from the Baroque through the early Romantic periods on a modern Steinway grand tuned to different temperaments.  Temperaments included in these recordings will range from early meantone to the 19th century Victorian temperaments.  Through these recordings and the book Dr. Rysavy is finishing which will accompany the recordings, the listener will be able to learn and hear how temperaments evolved and are an integral part of each musical composition.
Dr. Rysavy teaches piano, flute, beginning guitar, and beginning violin.  Her piano studio includes all levels from beginning students (both children and adults) up through the advanced and post graduate levels.  Students are encouraged to participate in recitals and Dr. Rysavy's master classes.  Anyone interested in lessons can contact Dr. Rysavy at:  
[email protected]
.
Dr. Rysavy is also a certified adjudicator for the state of Missouri and has served as an piano adjudicator since 2011.
In addition to teaching, Dr. Rysavy has arranged and recorded several hymns which are available on iTunes, Amazon MP3, Rhapsody and other internet sites.  This chapter in her life began back in 2008 when her uncle, Bob Rysavy, passed away.
Bob Rysavy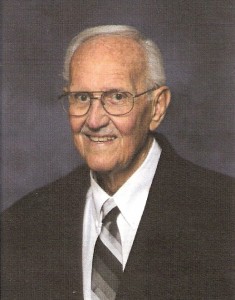 "For as long as I can remember my beloved uncle, Bob Rysavy, has had a tremendously positive influence on my life.  He has always been there for me:  to lend support, to encourage me, or just to love me.  He filled the huge void in my life that occurred when my father died many years ago.  However, he was not just my mentor.  He was an inspiration to be a better person.  He, like my father, never knew a stranger and took great joy in doing things for others.  To know Bob Rysavy was to love him and be loved by him.
When God called him home to heaven on October 7, 2008 it was like losing my father all over again.  I grieved for both my uncle and my father.  I knew they were with God and that I would someday see them again, but the pain of their loss was almost more than I could bear.
When asked to sing Amazing Grace at my uncle's funeral I readily agreed.  Unable to find an arrangement that I felt was appropriate, I sat down and wrote this one.  I believe God gave me the notes and I hope it brings much joy and comfort to those who hear it as it did to my family and me."

–Dr. Robin Rysavy
You can listen to Robin's arrangement of Amazing Grace at LINK ITUNES and LINK AMAZON.  There are two versions of this beloved hymn:  one with Robin singing and an instrumental version for piano, strings, flute and penny whistle (all instruments played and recoded by Robin Rysavy).  Other hymns arranged and recorded by Robin include Holy Holy Holy and The Old Rugged Cross, plus  Love Me Home,  a new gospel song written by Lee Crouse as a tribute to Whitney Houston.  There is also an original "fun" composition called Rainbows written and recorded by Robin that will bring a smile to your face.